In our efforts to bring the very best in PrestaShop support to every customer in the world, we thought we might be able to get a better reach by offering an affiliate program to the public. For over a year we have had a private affiliate program we have offered to module developers and other industry professionals.
Our affiliate program works in a Pretty simple way. For each person you refer you get 10% of their purchases in affiliate commission. So if they purchase a $200 support package, you will get $20. This means you can make up to $180 per referral. The affiliate commissions even work with our modules as well. So if you see someone on a forum or any other place that you think can benefit from one our modules, you can share your affiliate link and get a reward for it.
A great thing about our affiliate program is that you can use link shortners such as bitly with the links. That will let you disguise that the links are affiliate links and also let you track the clicks from another platform as well.
How does it work?
Our affiliate program is pretty simple. All you have to do is create an account right here. Once you create an account, in your account tool bar, there is a link for our affiliate program. From there you can signup and start reaping the rewards of our program.

Once you activate your account as an affiliate, you are all set up. You will be taken to the affiliate manager. From there you will be able to manage your affiliate account. In your account there is a big list of links where you can refer people for different services that we offer and our modules as well. You can use these links to direct people to one of our targeted pages for each service.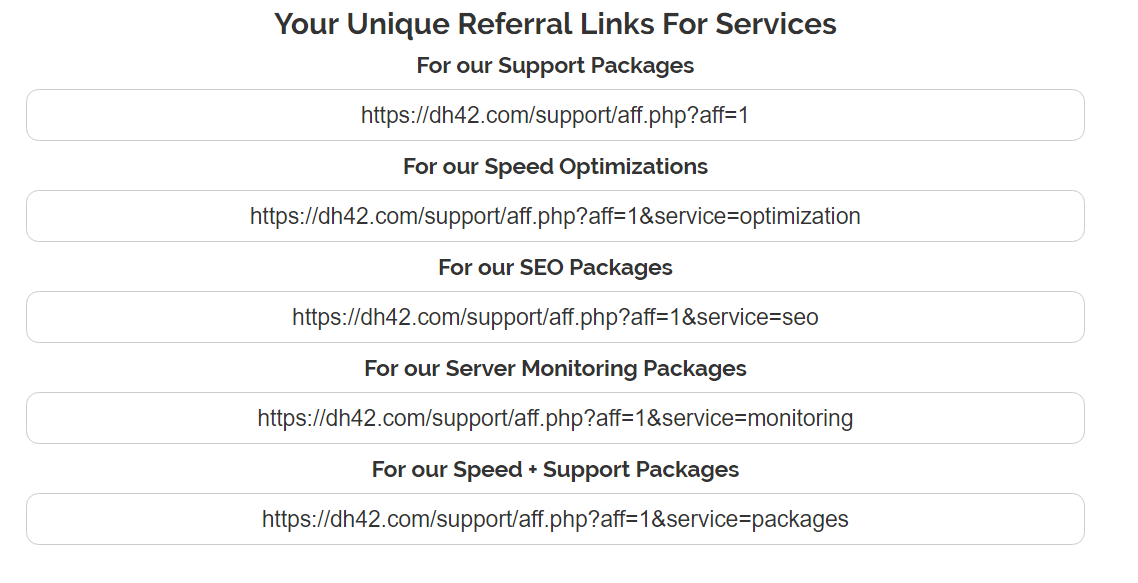 One thing we caution about is spamming the links, don't do it. But if you see someone that will benefit from one of our modules or services, feel free to post your affiliate link.
Payments
We pay out our affiliates once a month at the end of the month. You don't have to submit a withdrawal request to get payment, we will automatically send your payment at the end of the month. We send all of our affiliate payments through PayPal, so you do have to have a PayPal account to receive your payments.
Conclusion
If you are in the PrestaShop community and want to make some extra money while helping community members, our affiliate program is a great way for you do accomplish this. We are the worlds largest provider in PrestaShop support, we support more PrestaShop installations than any other company in the world. So you can feel safe knowing anyone you refer over to use will be taken care of and all of their issues will be handled quickly by or knowledgeable team.