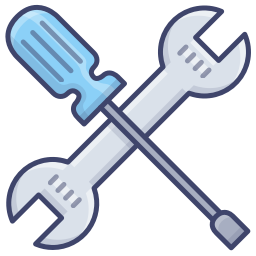 Everyone has something different in their toolboxes, some like this, some like that. Some use automatic link building tools while others build links by hand. I am a hand link builder and I use a lot of other old fashioned real word techniques as well. I specialize in results driven SEO.
SEOmoz
SEOmoz is an excellent tool for all around SEO. The Open Site Explorer is pretty awesome for finding out who your completion is getting their backlinks from, so you can do the same thing. SEOmoz also has a nice crawler to, it will crawl your site and give you any warning that might hold you back in the rankings. One of my favorite features about SEOmoz though, is a fee one. I love the whiteboard Fridays. They are chocked full of tips, tricks and general information that you should know.
SEOrch
SEOrch is a site that you can enter your website address in, then it will give you back onsite and social media results for your website.  So many tools leave a lot to be desired with the onsite aspects of SEO that is why I love SEOrch. It provides the most accurate and in-depth onsite analysis that I have come across yet. It even tells you how many times your page has been shared from the big platforms like Facebook, Twitter, and Google+.
Google Analytics
I think it is pretty standard in everyone's tool box as the best analytic tool. You can make funnels, give objectives and my favorite, watch people during the checkout process.
AWStats
Google Analytics is great, but it hasn't come as far as replacing my server stats. I can see things in a heads up manner, quickly an efficiently. I love the fact that everything is on one page also. It might not have all of the bells and whistles, but I can read them quickly and effectively. I also like the breakdown that shows you which files get loaded the most. If you are trying to save bandwidth, this is pretty valuable. I know a lot of people will not agree with me, but I put them right on par with Google Analytics as being useful, each has their own purpose.
Google Webmaster Tools
Google wins another one. Google has a nice suite of tools geared at webmasters, that you can submit your sitemaps, robot.txt's to and see how your site is doing in the SERP. You can also disavow bad links from the webmaster tools too. This is really great if you got hit in one of the penguin or panda updates.
SEO is not so much about the tools you use; it is about the processes you use. You can have the best suite of tools in the world and still get creamed every day; you have to think of smarter strategies than your competition. You have to be goal oriented, not carrying a shotgun and shooting every link that will come your way. Figure out what the end goal for your site is, and work backwards from there.
And remember this, ad of me writing this article, I have 4-5 backlinks and am in the top 150k sites in the US. Because SEO is bullshit. I market well, I get over 30k hits a month, with only about 1k currently being from Google.
[author] [author_image timthumb='on'] http://dh42.com/blog/wp-content/uploads/2013/01/e25a53ad08546a2ca277c7f6726421ac1.jpg[/author_image] by 
Lesley Paone
 is an expert in Prestashop and SEO related to e-commerce sites. He is the owner of Nashville based Designhaus 42 and also spends his free time as a global moderator on the official Prestashop forums.[/author]
</div> </div></div></div>
About the Author: Lesley Paone
Lesley has worked in e-commerce for over a decade, and is the founder of dh42. Starting out with PrestaShop and brancing out into other platforms like Shopify. He loves all things e-commerce and loves a challenge, in his spare time he helps moderate several forums on SEO, e-commerce, as well as the PrestaShop forum. If you have any questions for him about any of his articles just use our contact form to contact him.