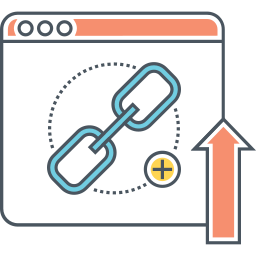 Listen to Starting Link Building
Happy Friday, everyone. I hope you all had a great week.
Today we are going to start with beginning link building for your site. Today I will help you get your first 30 backlinks built with this article. Some of these links may seem obvious, but they all provide an excellent foundation for starting your SEO journey.
Prerequisites to link building
You need three basic things to supercharge your SEO journey and start it correctly.
A website
An Address
A Phone number
I get a lot of push back from site owners about having a publishable address and phone number. But the truth is, to build the best quality backlinks, you need to have both. Google is huge on inferring information from other sources that pertain to websites. Having both of these pieces of information relays to Google that you are a legitimate business.
You can set your address private for almost all the sources we will use, so you do not have to worry about people showing up at your house or warehouse. The phone number is a bit different, though. You will need to use it from time to time. Some of the listing services require that you verify either through text message or a code to your phone. My solution for this is to use Twilio. If you are not familiar with them, Twilio provides all kinds of phone services cheaply. A phone number costs around $1 per month from them, plus they give you $10 in credit to sign up.
Sign up to Twilio
Once you sign up, you can manage your phone number. I recommend that clients forward the number to their phone while they need to verify listings. Then once they are confirmed, you can just set a recording on the phone number telling callers to contact you through your website or email. Using this method gives you the ultimate flexibility. If you already have a business phone number, you can skip this and use your business number. You get a phone number for free for around ten months, and you do not have to expose your personal phone number.
https://www.twilio.com/referral/UjsiRR
Email Address
I recommend creating a new email address to handle submissions. Having an email address dedicated just to submissions will help keep your inbox clean. In the end, you will be subscribed to a ton of marketing newsletters and update emails.
A Note on Nofollow vs DoFollow links
I have not separated this list into nofollow versus dofollow links. While Google indeed says that nofollow links do not help SEO, I do not believe it is that simple. When Google states that, on the face, it is 100% true. They are not counting nofollow links to your website's backlink profile. But that is not the whole story. When you claim listings at places that offer nofollow links, in many instances, these directories share data to sites that create dofollow links. So while the initial link did not help you, the subsequent links that are created from partner sites do help you.
Another factor often overlooked is the conversion factor. When buying from a site for the first time, some customers Google the website. Do you want hundreds of listing to show up when people Google your site name or none? Seeing the listing promotes trust in buyers who might worry your business is a scam.
The last point is, that while some of the links are nofollow, Google does draw information from some of these sources for information about your business. So while they might not help with SEO, they can help users with questions about your business, which can lead to sales.
Building the local citations
Now for the fun part of actually building the listings and backlinks. Keeping track of the links over time is essential, especially if you need to update company information. All of the backlinks will require different amounts of data. I recommend using a text file and copy-pasting information from the text file to keep the listings consistent. That way, it will spell check for you as well. Generally, I use the free version of Google Docs for this. I also use a Google Sheet to paste all of the live backlinks I create.
Creating listings is going to be a time-consuming process. The different sites ask for different pieces of data, so you will need to write descriptions for your website of varying lengths and be prepared to select categories for your business.
The last thing to remember is that all of the sites below allow you to create free profiles with backlinks. With that being said, most do offer paid services as well. Some of the sites do make it very hard to find the free services, but they are there. You might have to look for the right button for free listings or remove the paid listing from your cart. I am not recommending using any of the sites for a paid listing. Just get the free ones for the purpose of this article.
Google Business
Google Business is one of the essential backlinks you can build for your business when you are starting to build backlinks. Google does require you have an address, and in a lot of cases, it makes you verify the address with a postcard. In some cases, they will accept calling you. Either way, get the process started as soon as you can. It usually takes a week or two to complete. Do not worry about exposing your address here if you do not want it published. Google will let you hide your address and give a service area. One of the best parts about getting the Google Business listing is that other services will copy your information from Google. So in building this link, you are also letting automated services like phone directories make listings for your site too.
https://www.google.com/business/
Bing Places
While not near as popular as Google, Bing places are considered a high authority directory. They also require a phone number and address. In some cases, they can verify your site through your Google listing. In others, they will send a postcard as well.
Social Media Sites for Link Building
Facebook
Every business needs a Facebook page. Even if you do not plan on posting, specific demographics still use it. Claim your page, enter your business information, and link it to your site.
Twitter
Twitter is another social media property you need to claim as well. It allows customers to contact your business quickly and helps build out your link profile.
Instagram
While being a great place for images and product marketing, Instagram is another place that allows you to backlink to your site. You can claim your profile through your Facebook listing and set up the link back to your site.
Youtube
Even if you do not plan on posting videos, you can still create a YouTube profile for your company and backlink it back to your website. It might come in handy when you start getting into videos.
Linkedin
LinkedIn is the place for businesses. It is a great place to post articles about your business, and having a business profile allows your website to be linked to your profile.
Pinterest
Marketing on Pinterest is super easy; it mainly includes photos of your products with short descriptions. Even if you do not plan to use Pinterest, it makes an excellent backlink for your site.
Flickr
All products have images, making Flickr a great place to add your brand. They also let you link your brand in your bio, giving you another backlink.
GitHub
Not a coder? Don't worry; you can still claim your organization's Github Page. Then you can link the organizational page back to your website.
Reddit
If you are not familiar with Reddit, you might be behind the curve. It is one of the most popular social and news sites. Reddit has strict anti-spam controls, but this does not preclude you from creating a profile for your business and linking a self-post to your profile.
Medium
Their site is geared more towards articles. If you plan on having a blog, you can post to Medium as well. In either case, you can create a profile here that links back to your website.
Business Listing Sites
Yell
Yell is a phone book type directory. Having a listing at Yell will also aggregate your link to other services and sites they share data with.
Trustpilot
Eventually, your business will start getting reviews at TrustPilot, so you might as well get out in front of them and add your business. Contrary to popular belief, they offer free listings and management of reviews.
HotFrog
Hotfrog is one of the oldest link directories on the internet. Adding your business here will gain you backlinks on other sites too. They are in data sharing programs with other websites as well.
BOTW
Best of the Web is another older link directory that is still popular. Adding your link here allows you to gain a backlink and control your profile on their site.
SiteJabber
SiteJabber has become more of a review aggregate in the last five years. They collect reviews from other properties and display them on your listing page.
https://www.sitejabber.com/business-solutions
CrunchBase
Dedicated to startups, CrunchBase will let any business create a listing on their site. A great way to give a little bit of information about your company and gain another backlink.
Yelp
By now, most people have heard of Yelp. Yelp allows people to review your business and add information about it. You can claim your profile for free and set up your business. Yelp will add another backlink to your profile.
City Search
City Search is a local guide that lets businesses create a listing in their city. Having a profile here will get shared with their partner directories to make even more backlinks.
Merchant Circle
Similar to City Search, Merchant Circle is also a business listing directory. They partner with other sites, so creating a backlink here gets shared around their network.
Manta
Manta is another business directory where you can claim a listing. The data from Manta is aggregated out to partner sites, increasing your link reach.
All Address
This is another phonebook-type site that lets you create a free listing. Claiming your listing here will also allow you backlink back to your site.
Alignable
A mix between LinkedIn and Facebook gives you Alignable. You can claim your free business listing here and connect locally with others in your industry while getting a backlink to your site.
YellowBot
Yet another phonebook-type site that allows you to create a free business listing. YellowBot also shares its data in its network of sites, creating other profiles for your site.
hubbiz
hubbiz is another site classified as a business listing site. You can create a free business profile on their site and have it linked back to your site.
Cylex
Cylex offers a variety of locally focused business listing sites and aggregates their data to other services. Creating a listing here will let you create a backlink to your site and create listings on other sites.
Cybo
This is another example of a business directory site, similar to a phonebook. You can create a profile for your business on CYBO that will link back to your site.
VyMaps
VyMaps is a cross between a business listing site and a map site. You can create a business profile here that will let you link your social media accounts and create a backlink to your website.
iBegin
Yet another business listing site that has been around since the dawn of the modern internet. Claim your profile here and for another backlink to your site.
Creating backlinks manually can be time-consuming, but doing so pays off in dividends in terms of SEO for your website. As I mentioned before, it does also help build trust in your brand, so it is a win-win.
About the Author: Lesley Paone
Lesley has worked in e-commerce for over a decade, and is the founder of dh42. Starting out with PrestaShop and brancing out into other platforms like Shopify. He loves all things e-commerce and loves a challenge, in his spare time he helps moderate several forums on SEO, e-commerce, as well as the PrestaShop forum. If you have any questions for him about any of his articles just use our contact form to contact him.