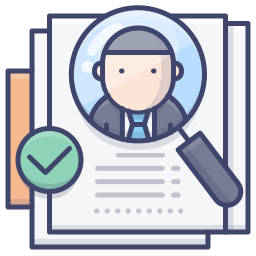 Are you having abandonment issues? You have people coming to your site, they are putting things in their carts, but they are not sealing the deal. I can help you mitigate the problem, but it will take a little work on your part. You need an abandon cart recovery email, not just any one, one that works. Also, at the end of this article my friends at Carolina Custom Designs have been so kind to offer a discount coupon to Prestashop users that would like to purchase their abandoned cart recovery module.
Second Chance Sales
Ok, so you want to do an abandon cart recovery email. Sure you can just send an email out to your customers when you log in to your shop. That should win you some sales back, but you can maximize the rate that the email works. First you have to craft the email. Your email needs some very specific information in it; use this guide below to design your email.
Address the customer by name
A coupon
Tracking code
Catchy subject line
Customer service line and contact information
Snazzy design
Timing
Address the customer by name
No one likes to get mail that says "current resident" or dear valued customer. In your email make sure that it addresses your customer by name, that will win big points with the customer. Winning points and making the customer feel like you care is the first step in making a conversion.
A coupon
Have a coupon in the email for the customer, whether it be a percentage off coupon of a free shipping coupon, people love saving money. Now these next couple of points are important, so listen to them. If you have a current coupon "out" that a lot of people know about, issue this coupon for more. You want to take the position that your customer already knows about the other coupon. Also put a time frame on the coupon, I have found between 3-7 days works the best.  One trick to refine your conversions even further is to send out two coupon codes; one that only lasts 24 hours that is good for 15% and one that lasts 7 days that is good for only 10%, in the same email. People will feel like they are losing money if they do not use the 15% coupon.
Tracking code
Make sure that you have a tracking code installed in your email, this is important. You want to determine how many of your emails are getting opened. If your opening rate is under 40% you will need to refine your subject line. You can do a/b testing with your subject line to see which subject line motivates your customers to open the emails.  Getting them to open the email is the first step to recovering the sale.
Catchy subject line
The catchy subject line is your first step at recovering the sale. If you have a subject line that looks like "Mysite abandon cart coupon code" The odds are you are not going to recover as many sales as you could. Some that I have found that work really well are "[Customer name] your cart on [site name] has been reduced!" or "[Customer name] take advantage of this coupon on [site name] for one day only!" You want to try to evoke feelings and a response from your customer; you do not want to be another piece of spam that they delete. You should play around with the subject line to see what works best for your niche. Use the tracking code to figure out what subject line garners the most openings.
Customer service line and contact information
Did you ever consider that the reason the cart was abandoned because something went wrong on your site? If you use live rates from a shipping company, what if the rate server was down and no shipping choices would show up for the customer to complete their order. One of any hundreds of malfunctions could have happened with your site to make the user not finish the transaction. That is why I always include a customer service line in the top of the email. I generally use something like this, "[Customer name] we noticed that you did not complete your order. If something went wrong you can contact our customer service at 000-000-0000 or at email@emailaddress.com and we will be happy to help you finish your order. Even with today's bullet proof shopping carts, things do go wrong. It also could be just plain user error, but I have found that people will contact you and will finish their orders if you provide the contact information.
Snazzy design
Don't let your abandoned cart email look like a standard form email. This is your chance to recover a sale; you want to impress your customers. Make your company stand out from the pack with the email, but make sure that the email is cross platform compatible. If possible include the items that were in the users cart to remind them of the products. Also, you can include articles or reviews about the products that were in their cart. Remember you are trying to convince them to buy your product.
Timing
Timing is the one of the critical factors that I have found in making conversions, it is also one of the most difficult to nail down. You don't want to send abandoned cart coupons out the next day after someone abandons their cart, you don't want to do it the same day either. I manage several companies e-commerce marketing in the United States. The ones that only do business in the US, the perfect time I have found to send out the coupons is the Friday on or after the 15th and the Friday on or after the 1st. In America most people either get paid on Friday or the 1st and the 15th of the month. Sending the coupon in the afternoon of those days I have found increases the results by around 10%. The thinking behind it is I am sending them to people after they get paid, close to when they are finishing their day at work. They have two things to be happy about, so they are parted from their money easier. People buy more when they are happy.
Whether you currently send out an abandoned cart email or you are considering it, you can use these techniques to maximize your conversions and increase your shops sales.
Our friends at Carolina Custom Designs  have extended a special offer to my readers. They have an abandoned cart module, it is actually the one I use with Prestashop. They are offering a 10% discount to the first 20 readers that purchase it. Here are the links and the coupon code is DISCOUNT2013
This module has since been discontinued. 
About the Author: Lesley Paone
Lesley has worked in e-commerce for over a decade, and is the founder of dh42. Starting out with PrestaShop and brancing out into other platforms like Shopify. He loves all things e-commerce and loves a challenge, in his spare time he helps moderate several forums on SEO, e-commerce, as well as the PrestaShop forum. If you have any questions for him about any of his articles just use our contact form to contact him.