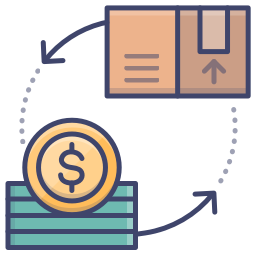 I have seen many people ask about how not to display the free shipping method on the front end of Prestashop. This is an issue only if you use a carrier that gets live rates, such as UPS, USPS, Fedex, or another carrier type like this. The main reason that this happens is that Prestashop is checking its internal shipping methods and they are not returning a value, so free shipping is displayed.
Free Shipping Fix
I have come up with a little work around for not displaying "Free Shipping" when you are using a live carrier. The code to fix the issue is below, and a link to the Gist is here. What the does does is checks to see if the user is logged in and then it also checks to see if a carrier is selected. If it fails those conditions then a different message is displayed. The message is configured on line 39.
To use this change
To use this change all you have to do is replace the contents of your blockcart.tpl file with the contents below. One thing to keep in mind is that the blockcart.tpl below might not be compatible with custom themes. If it is not compatible with your theme, you might try copying lines 38-42 and 143-148 into your theme. Good luck.
[author] [author_image timthumb='on'] http://dh42.com/blog/wp-content/uploads/2013/01/e25a53ad08546a2ca277c7f6726421ac1.jpg [/author_image] by 
Lesley Paone
 is an expert in Prestashop and SEO related to e-commerce sites. He is the owner of Nashville based Designhaus42, a leader in Prestashop development with clients all over the world. In his free time he is a global moderator on the 
Prestashop forums
 and is very active in the 
SEO moz forums
.[/author]
About the Author: Lesley Paone
Lesley has worked in e-commerce for over a decade, and is the founder of dh42. Starting out with PrestaShop and brancing out into other platforms like Shopify. He loves all things e-commerce and loves a challenge, in his spare time he helps moderate several forums on SEO, e-commerce, as well as the PrestaShop forum. If you have any questions for him about any of his articles just use our contact form to contact him.