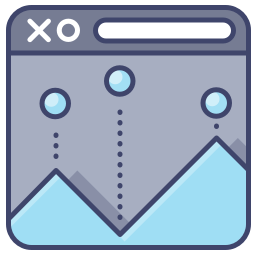 SEO and performance support or our two biggest requests for support. We realize the needs for our clients to be able to have a fast shop and also be able to start down the path of proper SEO for their shop as well. These are both foundations for having a successful online business. If you are not aware, we offer all of our clients with a Gold or above plan a free SEO module and a free caching module with their support plan purchase. These two modules can increase your sales, conversions, and visibility in the search engines. these modules together are over a $100 value that you will get on top of our industry leading support.
We have relationships with many of the PrestaShop developers around the world, we have used modules by most every major PrestaShop development company as well, so it was hard deciding which modules to give away with our support packages. We used our experience with both the modules and the developers behind the modules to chose two that preform awesomely and will give the most benefit to our clients shops. We think you will be happy with our choices.
SEO Booster
SEO Booster is a module developed by one of the Prestashop forum moderators Nemo. This module is excellent for automating your site's internal SEO tasks. Nemo actually consulted us heavily when he developed the module because of our expertise in SEO with PrestaShop. This module has a huge list of features easily making it the best SEO module for PrestaShop. Some of its features include:
Product Specific Optimizations
SEO Statistics
Add rel/next and Previous to Pagination
Adds Canonical Tags
Facebook Open Graph Tags
Meta Fields Generator
Robots.txt Editor
Setting No Index / No Follow per Page
and Many More..
Not only will this module save you time in configuring the SEO for your PrestaShop website, it will also help to increase your rankings in the search engines as well. If you would like to read more about the module you can here.
Express Cache
The Express Cache module was designed with one thing in mind, making your shop faster. There have been several studies that support having a faster website leads to more conversions. Customers tend to abandon websites when they take too long to load and this costs you money, money that you can reclaim very easily. The Express Cache module generally cuts a website's load time in half because of the advanced way that it handles caching. Some of its features are:
Configurable Cache Timeout
Dynamic hooks
Storage Limit
Selective Caching
Compressed Caching
Stats
and Many More..
Site speed is also a ranking factor as well, so you will potentially get an increase in traffic from using this module because the search engines will rank your site higher. You can read more about Express Cache and its features here.
As I mentioned before both of these modules are included when you become a Gold Plan or higher support client. What is stopping you from getting the best possible support for your business? Let our knowledgeable team of PrestaShop experts help you today!
About the Author: Lesley Paone
Lesley has worked in e-commerce for over a decade, and is the founder of dh42. Starting out with PrestaShop and brancing out into other platforms like Shopify. He loves all things e-commerce and loves a challenge, in his spare time he helps moderate several forums on SEO, e-commerce, as well as the PrestaShop forum. If you have any questions for him about any of his articles just use our contact form to contact him.