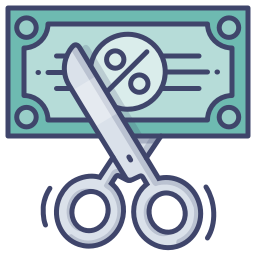 Whether you design e-commerce sites, business sites, or anything in between here are 9 awesome tools that will help your work flow and improve your designs. I use most of these tools on a daily basis and I hope that you will find them as helpful as I do.
1. Kuler
Have a hard time coming up with color combinations? Kuler can solve that problem for you. Not only does is have thousands of color combinations for you to look through, it has color combination generators. Do you have a logo and need to come up with a color combination for the site? No problem.
2. Kraken.io
Lets face it, Photoshop is not that great for making optimized images. That is where third party tools come in. The one that I love is kraken.io not only can you upload images to it, you can install their browser plugin and it will automatically detect images on your site that need to be optimized. Using kraken is a key to having a speedy site.
3. Sprite Me
In optimizing your site you need to reduce http requests, but doing it by hand with pre-made themes takes an extremely long amount of time. That is where sprite.me comes in. All you have to do is install the bookmarklet and navigate to your site. It will automatically generate the sprites and the CSS for you.
4. Firebug
Images not loading? Script errors? This is where Firebug is a life save you. With it you can figure out what the problem is and get it fixed fast. Not only that, but you can edit visual styles and CSS in the browser to test it out before actually making the changes in the file and uploading it. This rocks for producing pixel perfect layouts.
5. SEO Quake
SEO Quake is an excellent tool for checking out your site and fixing the SEO problems with it. The best part is that it is a browser plugin, so all you have to do is browse to your site and inspect a page. One nice feature about it too is that you can inspect your competitors sites to see what they are doing.
##
6. Load Impact
Wanting to know how many users that your site can handle? Load impact gives you a good idea of what it will take to choke your site or bog your server down. This is a great tool to use to decide if you need to upgrade your hosting plan or get a dedicated server.
7. Moqups
This is a browser based wire framing tool that completely rocks. Need to test a layout quickly and freely? You really should check it out. It also has a browser based extension for Google Chrome.
8. Bounce App
Bounce is a great idea for getting feedback on a web design. No more back and forth trying to figure out what needs to be changed. Clients or friends can make annotations right on screenshots of your site. Then you will know exactly what someone wants changed or what they do not like.
9. Reel App
This is actually a pretty interesting application for gaining insights about your or your clients website. You can have people vote on different sections or designs of the site. They can leave feedback, vote on different designs and let you know what they like and do not like.
About the Author: Lesley Paone
Lesley has worked in e-commerce for over a decade, and is the founder of dh42. Starting out with PrestaShop and brancing out into other platforms like Shopify. He loves all things e-commerce and loves a challenge, in his spare time he helps moderate several forums on SEO, e-commerce, as well as the PrestaShop forum. If you have any questions for him about any of his articles just use our contact form to contact him.