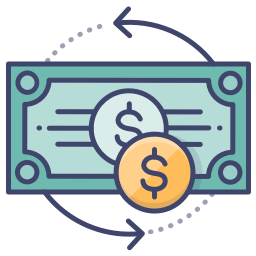 Sometimes getting people to your site is not the problem, it might be getting them to finish the checkout process that is the sticking point. We have found this to be the case with several of our clients that target markets with either an older audience or an audience that is not as technical as other audiences. But what do you do to coax people to complete their order? A couple of months ago we were sent a module that replaces the standard PrestaShop checkout with a newer sleek module. The makers PresTeamShop want us to test the module out. We were actually about to redesign a checkout for one of our clients, so this was a great opportunity to test the module out on a live site, instead of just playing with it in a development environment.
Looking at the module
When you install the module, you have to enter your email and purchase number to get a registration code. With that code you can unlock the module and start using it. This process only takes a few minutes. Out of the box we did not have a single issue with installing and activating the module.

The configuration is pretty straightforward, you can enable a lot of options with the checkout, the first two we used were making the registration form smaller by removing the company name field and the identification field as well. Next we added the name field to the invoice address area. The site we were working with has a lot of people that purchase the items for gifts, or for people that are not tech savy. We had actually been looking for a solution to this issue for a while and this module fit the bill.
The feature list of the module is actually quite extensive, but we would like to highlight a few of the ones we liked best.
Ability to disable payment methods via selected shipping method
You are able to remove or add custom fields to the registration
You can hook Google Address API in for autofilling the registration address
Removing the terms of service
Selecting the group customers are added to
Adding a different name to either the invoice or delivery address
Moving field locations
Social login integration
Show remaining amount for free shipping
Plus about a dozen more features…
Here are a few shots of the configuration screens.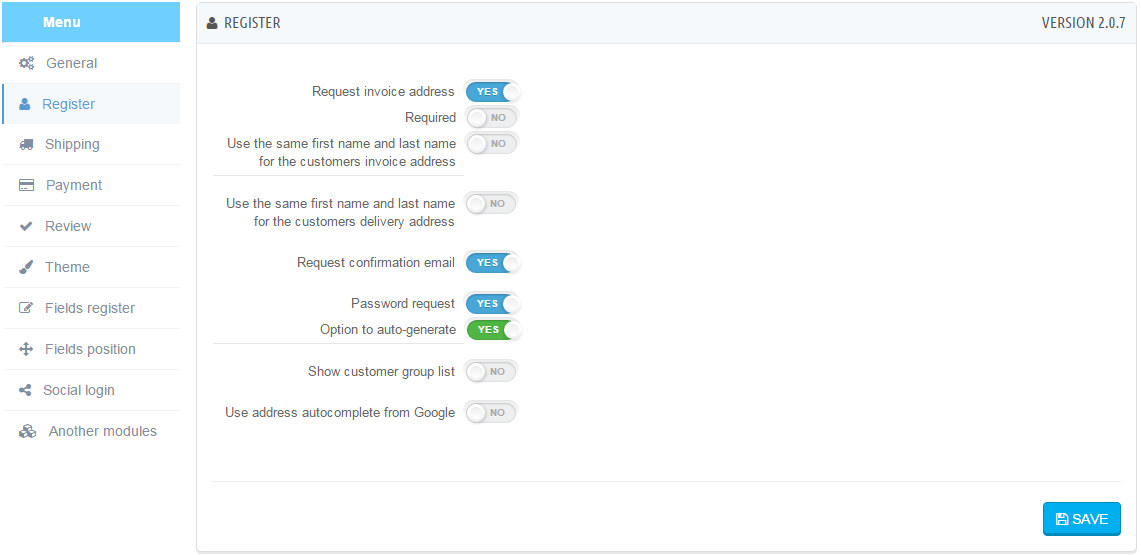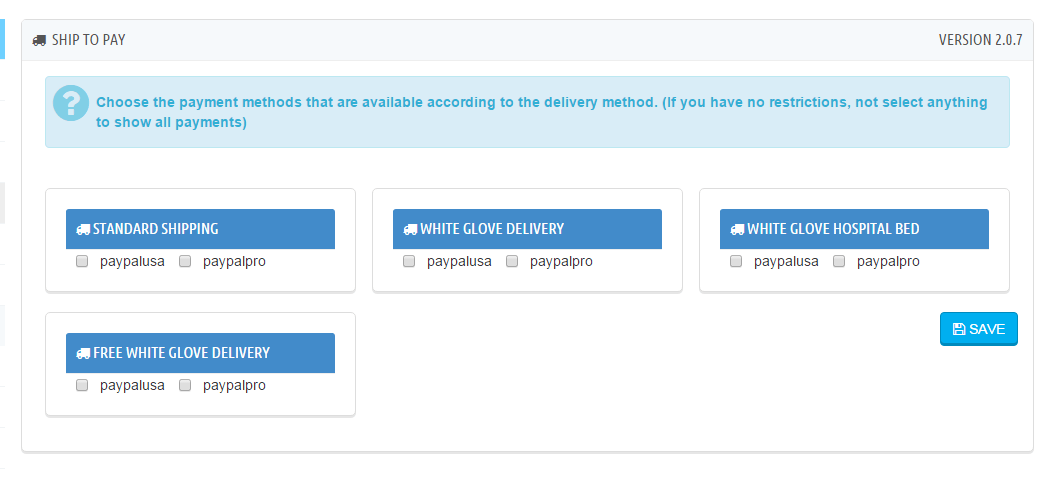 When we first started testing out the module we did not realize all of the features that it came with, this was a great added bonus. Especially since we provide support and have had a very lackluster experience with some of the other one page checkout modules our clients have used. Not this module though, since we have tested it we have also used it on 4 of our clients live sites and not had a single issue with any or them, even the ones that use custom templates. Below is a screenshot of what the checkout looks like in action.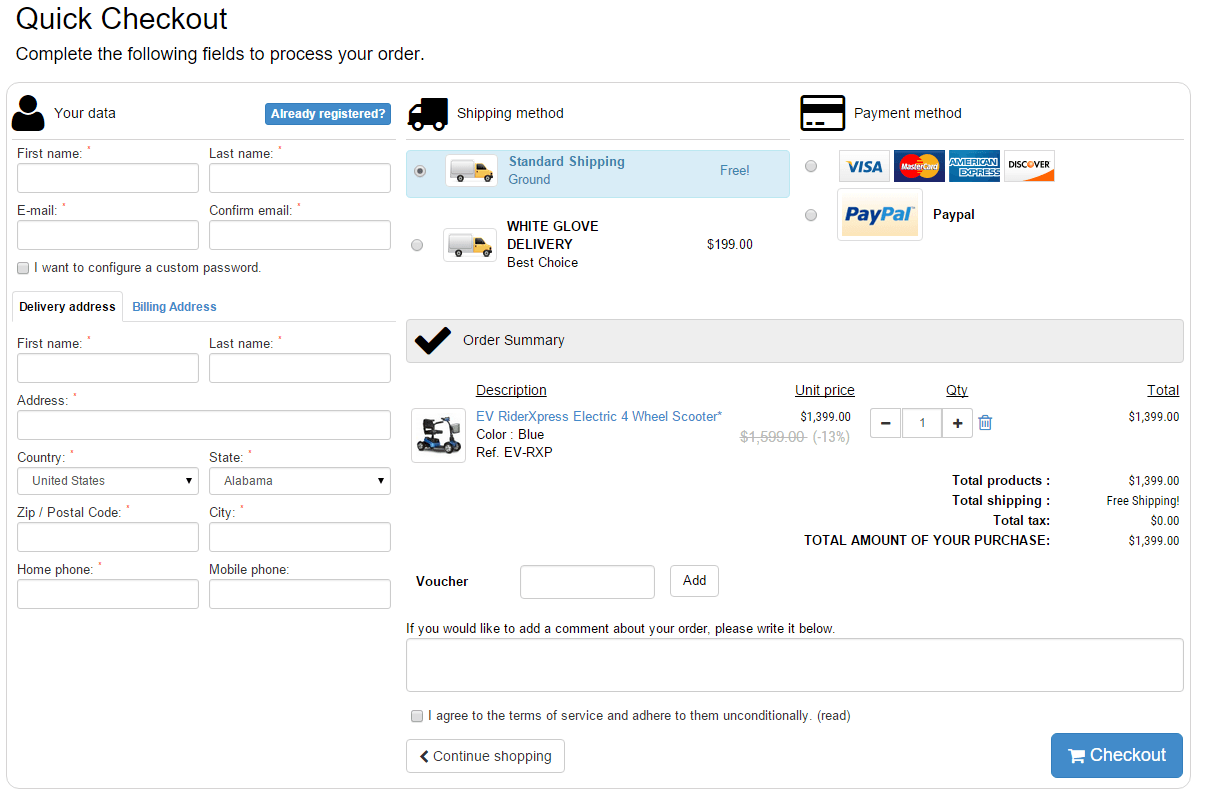 You can see it totally changes the layout of the checkout and makes everything front and center where no scrolling is required. This is our favorite part of the the module. People can see everything they need to do without having to scroll through a long page like the default one page checkout is in PrestaShop. This makes the checkout process easier to work and more understandable.
We did notice something however
Conversion rates increased. We were measuring checkout drop off on several of the sites, we noticed less people were dropping off during the checkout and more were completing orders. In fact we have noticed a gain of 30% in completed carts on average in the sites that we installed the module on. Most of the sites we installed the module on we have long term relationships with, so we are regularly working on them and hearing the owners concerns. This module solved one of the major issues for everyone we installed it with, getting more people to complete orders. In every shop we have installed this module in so far it has made back the cost of the module with the increase in checkout conversions. That cannot be said about very many PrestaShop modules.
We would highly recommend this module, it works flawlessly and it increases conversion rates of people landing on your checkout page. What more could you ask for from a module?
You can purchase the module here.
If you are a support member you can get 13 Euro off of the price of the module with our support perks program. Simply login to your account and go to the support perks page from the menu and you can get the code from there.
About the Author: Lesley Paone
Lesley has worked in e-commerce for over a decade, and is the founder of dh42. Starting out with PrestaShop and brancing out into other platforms like Shopify. He loves all things e-commerce and loves a challenge, in his spare time he helps moderate several forums on SEO, e-commerce, as well as the PrestaShop forum. If you have any questions for him about any of his articles just use our contact form to contact him.