This is a post I really wanted to get out last month, but we had a busier than expected December and time got away from me. As many of you know I am fairly active on the Moz forums. You can find me here actually. Moz has a great forum system where you can ask questions about SEO and start discussions about different practices with other members. Their forum is a real wealth of knowledge for anyone wanting to get into SEO.
One thing that Moz does that is great, is they reward their members for participating in the forums. Some time in 2014 they sent me a Roger Bot Statue, a t-shirt, and a thank you note. Then this past October I hit the next level and they sent me another care package the following month. When I got it I could not believe all of the stuff they sent me. Below are some photos of what was in my swag package from them.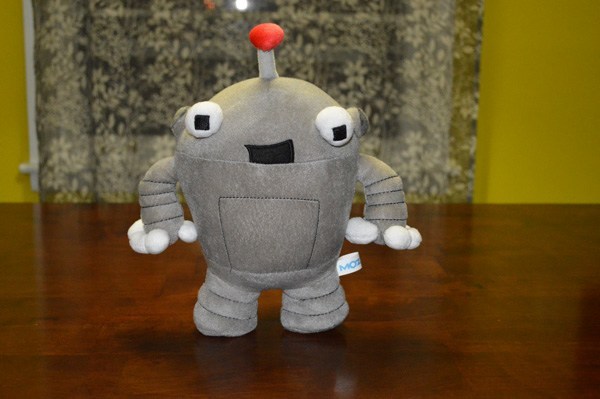 The first thing I pulled out of the box was a huge Roger bot plushie.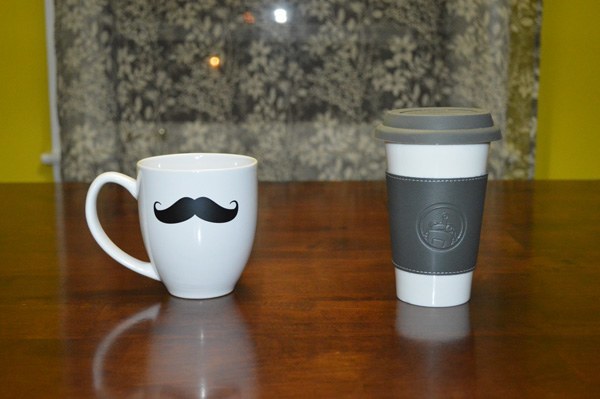 Next I pulled out two coffee mugs. The travel one is really awesome, because I tend to spill my coffee on my shirt a lot, but not anymore I have a lidded cup.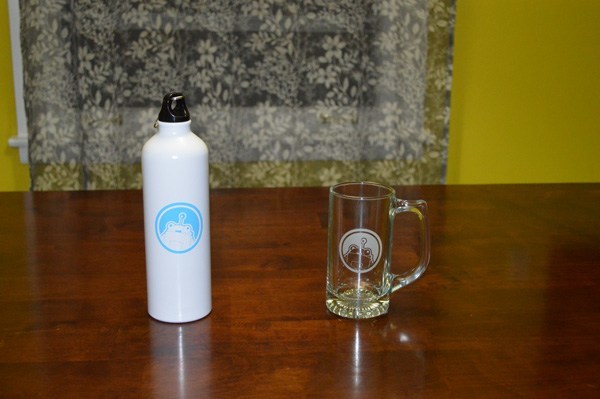 Next there was a water bottle and a beer mug. Lets face it, who doesn't need a beer after a day in front of a computer.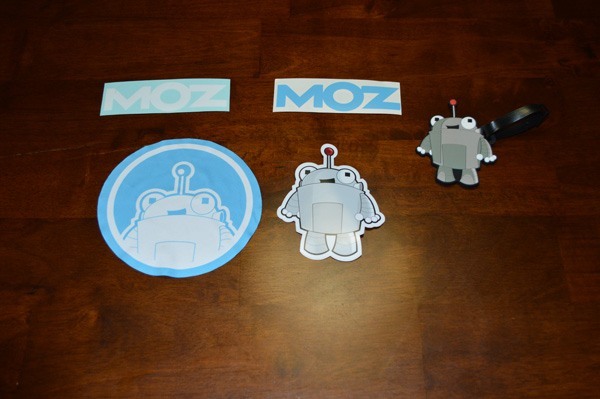 Next I found a package of stickers, a luggage tag, and a glasses cleaning cloth.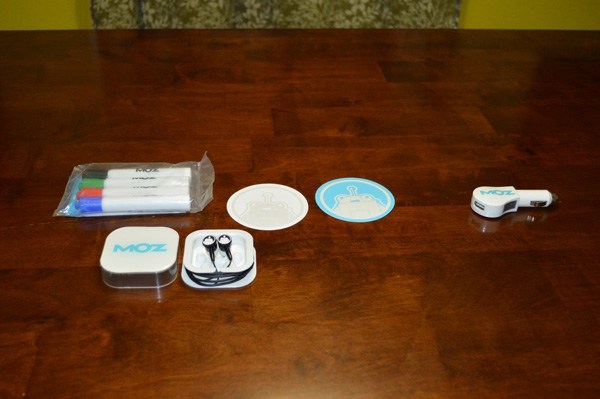 Look, it's Moz markers, Whiteboard Friday inspired I bet. (Did I mention that I used Rand's how to write an outreach email to get him to do an interview once. They really work. Also there is a cool pair of Moz headphones, a couple of notepads, and a usb car adapter.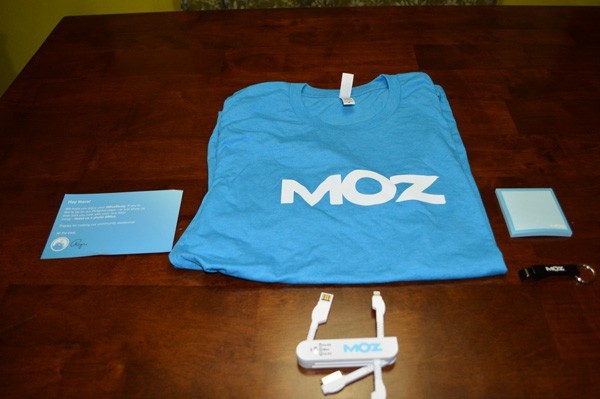 Lastly they sent a Moz shirt, a beer bottle opener, another Moz pad, and a very cool USB multi-charger. It charges both types of iPhones and Android phones.
I have to say, I was really surprised by the amount of things they sent. It really was a swag bag. I also want to say thanks to Moz for everything. You guys (and gals) run a great community and know how to keep the members active in it. Thanks for everything!