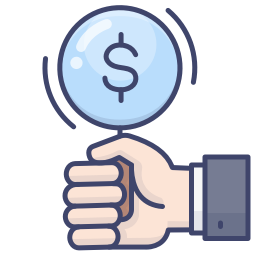 So you have launched your shop, but now you need traffic and sales. How do you go about it? SEO, you need more SEO in your life. But wait, you don't know the first thing about SEO, what do you do? No problem, let me give you a run down of what I suggest and what we do for our clients. Some of the things are time consuming, and they are not free, but are good things ever free? You have to remember, you are talking about a business, not a hobby and you want your business to grow. Below I am going to outline what I do for my clients and the order things should be done in.
Prestashop SEO Checklist
Create Webmaster Accounts
The first thing I do for a new site is create a Google Webmaster tools account and a Bing Webmaster tools account. With these accounts you can monitor problems that search engines find on your site. You can also submit your site maps to the search engines directly from here so your site will get indexed and included in search results.
Fill in Metadata
This is a key getting your site included in search engine indexes. Page titles are used as a ranking factor, so they need to be targeted at the keywords you want to target. Meta descriptions should be used to give information about your products or pages. The meta keywords should really not be used unless you are specifically in a country where the main search engine still supports them.
Fix Template Issues
Most Prestashop templates are not set up correctly to use alt tags or title tags, these need to be fixed. Also depending on your theme you need to add rich snippets, Facebook Opengraph tags, and Twitter card support. These are essential with your social media and search engine strategy.
Optimize your Site
Slow sites rank lower in Google, this has been known for some time now. Google puts a lot of weight on user experience with it's search results, if your site is slow Google will rank it lower because of the bad user experience it will generate.
Create Social Media Accounts
Social media is on of the best ways to let people know about the cool products you are selling. You need to structure your social media accounts around what product and markets you are selling to. Not all products and markets are a good fit for all social media networks.
Start Monitoring your Site and your Competition
You need to monitor your site to see how well you are doing in the search engines, but at the same time you need to monitor your competition also. Monitoring the sites will give you valuable information for the market that you are in. It will also show you backlinking opportunities that you can take advantage of. Raventools is my preferred tool for monitoring sites along with using Moz as well. Both will cost you around $100 a month each for an account.
Build Citations through WhiteSpark
Local citations are the SEO hot ticket right now for link building. But wait, what if you do not have a local brick and mortar store? Don't worry most citation sites let you hide your address if you want to. WhiteSpark is a great resource for building local citations, there search takes a lot of time out of locating citation sites to build on.
Start a Blog
A blog about your products and about your industry is one of the best things that you can do for SEO. I would personally recommend not totally focusing on your products though, people like to read other interesting content. Depending on what your products are, you can even include video reviews that are linked from youtube for even more SEO kick.
Become an Authority
Become an authority on the products you sell. Join forums and other places relevant to your market, answer posts about products you sell, talk about them, discuss them, give reviews. But at the same time do not blatantly advertise your site and try to push it on people. Look for forums that allow you to post a link to your website in your footer, these backlinks if not done in a spammy way will help increase your SEO. But remember, do not SPAM!
Following this checklist will get your site up and running and is a great start to getting your site  showing up in search engine results. Remember though, SEO takes time, the results are not overnight. A good time line to expect to start seeing results is 2-3 months.
About the Author: Lesley Paone
Lesley has worked in e-commerce for over a decade, and is the founder of dh42. Starting out with PrestaShop and brancing out into other platforms like Shopify. He loves all things e-commerce and loves a challenge, in his spare time he helps moderate several forums on SEO, e-commerce, as well as the PrestaShop forum. If you have any questions for him about any of his articles just use our contact form to contact him.