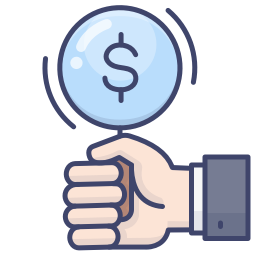 SEO, like most other industries, is results driven. I encounter prospective clients every week that have used an SEO company that did not produce results for them. How can you weed out the wheat from the chaff in the industry? The easiest way I have found is to ask for clients to contact and to ask to see results.
What are results?
SEO results depend on what your goals are. Are you trying to generate traffic? a buzz? sales? Once you figure out what your goals are, then you can create a metric to target them. Do not let anyone guarantee you top ranking in anything, they are lying to you.
I am about to open the traffic books on one of my clients ( with their permission of course) and show you what a monthly SEO campaign that produces results looks like. I started SEO on this clients site in September of 2012, lets look at the monthly traffic journey.
September 2012
October 2012

November 2012

December 2012

January 2013

Now that you are tired of looking at images, lets talk about them and then look at some more. If you notice every month is better than the previous month, with the exception of November. There is a reason for November / December discrepancy and we will talk about it later. When dealing with an SEO company these are the type of results that you want to see. BUT, you need to see detailed traffic break downs from them too, along with goals being met. Some of the less than reputable people in this industry will go to sites such as fiverr and buy traffic. When someone buys traffic, all of the traffic is generated by bots. Bots do not buy, they do not like things, they actually help nothing at all. That is why you need goals for your site, to make sure that everything with your SEO company is on the up and up.
SEO is more than SEO it is Marketing
This is kind of a weird break here, but it needs to be mentioned before we analyze the traffic. When I take on a client for SEO I take a vested interest in their company. I want to see their goals met, I normally deal with e-commerce companies so the goals are normally sales increasing. The way that we handle SEO is more than creating backlinks, analyzing keywords, and checking metrics. Of course we do all of that, but we also take a proactive approach to promoting the products. We exploit where traffic is coming from and look for patterns in the traffic.
Analyzing Traffic
When I took over the site at the end of August the site was getting ready to have a sale. The sales are posted on the facebook wall and also sent to the mailing list. I also noticed the site was getting traffic from reddit too. Reddit is really an awesome site that can generate a lot of traffic if people like your products and post them to reddit. On the 4th you can see where the mailing list went out with the sale in it. The site got a nice little spike in traffic.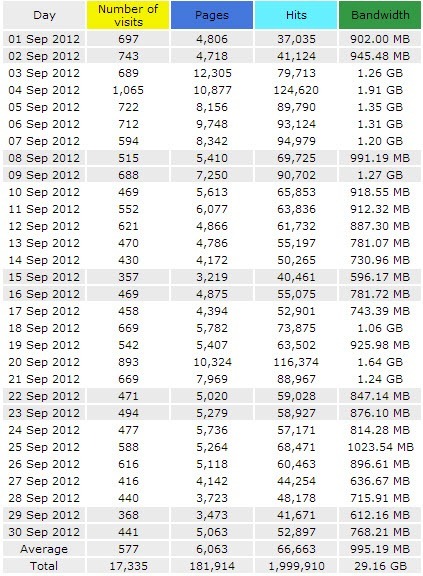 Now lets look at the sources of traffic for the month. As you can see, I redacted some parts of the url's for the clients privacy. Looking more closely at the sources you can see that youtube, facebook, and reddit in that order are the top referrers. Seeing where the traffic comes from gives many insights on how to gain more traffic. This is what sets me apart for other SEO companies. I don't just focus on search engines, I focus on all of the traffic sources.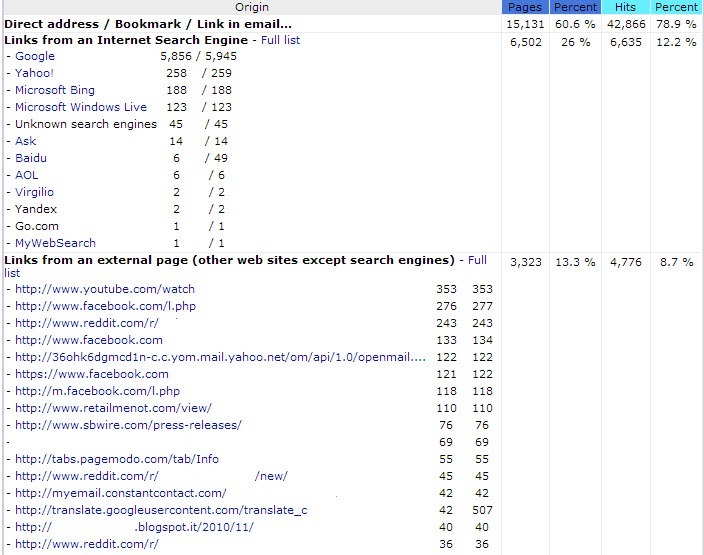 Now lets move on to October knowing that reddit actively talked about the site and shared it, we used that knowledge to have a sale exclusively to readers of reddit. We posted a thread on reddit with a coupon in it, can you guess what day it was on? The sales for the site tripled that day.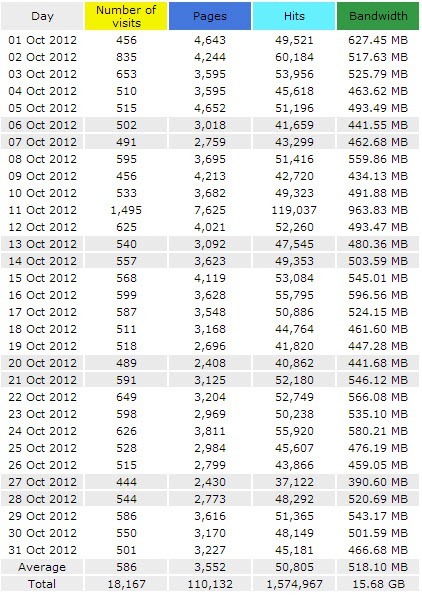 Looking at the traffic break down for the site, you can see that the traffic from reddit jumped from around 300 to over 1500 people. Also you can see that the traffic from Google added about 11oo visitors too. Youtube and Facebook slipped slightly though. At around this time we also changed the way that the site registration worked too, because the mailing list seemed to drive  a lot of traffic and produce sales, we decided to make the checkbox to join the mailing list check by default. This resulted in about 50% more subscribers on newly registered accounts.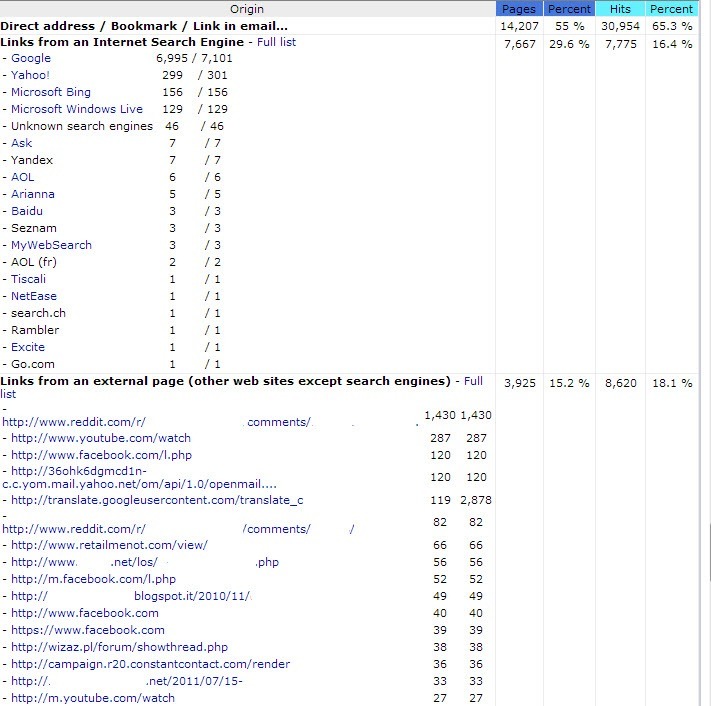 November is an interesting month. The site had never had a black Friday sale before, so we decided to have one this year and also a cyber Monday sale. Look at the traffic that the sale brought in. In online sales, November is the best month, as December goes a long, people stop buying closer to Christmas because of shipping issues. That is the reason coupled with the black Friday sale, that November did better than December. The only advertising for the black Friday sale was a couple posts on the facebook and twitter page and 3 forum posts on 3 different forums that have talked about the product, and the mailing list. No paid advertising what so ever. On black Friday, the site booked almost as much in sales as the prior month. Combining it with cyber Monday, it did more than all of October. But, look at the daily traffic below. The daily numbers are starting to break 1000 per day.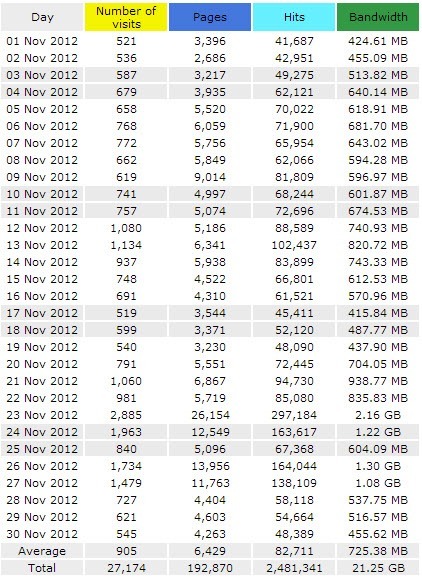 Looking at where the traffic came from, you can see that Google jumped dramatically, as did the other search engines. Reddit, Youtube, and Facebook still did really well, but Twitter drove a lot of traffic this month.
December things declined slightly. If you look at the numbers from black Friday and cyber Monday, that is the reason why. Had these two months have been normal months, I feel like things would have made a steady climb. you can see in the daily stats below that the site is still getting its days over 1000 visitors too.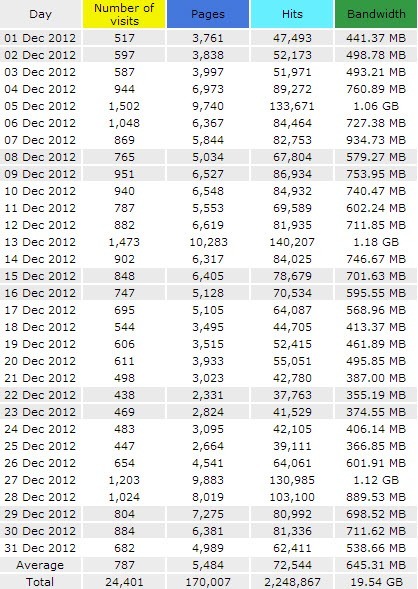 The traffic breakdown is pretty interesting for this month too. You can see that the search engines took a little bit of a hit, but Youtube was a really strong performer.  Even though the site slipped in traffic and search results, it really didn't bother me, the traffic was still generally up and I knew the reason for the slow down, I actually let the owner know that is what to expect.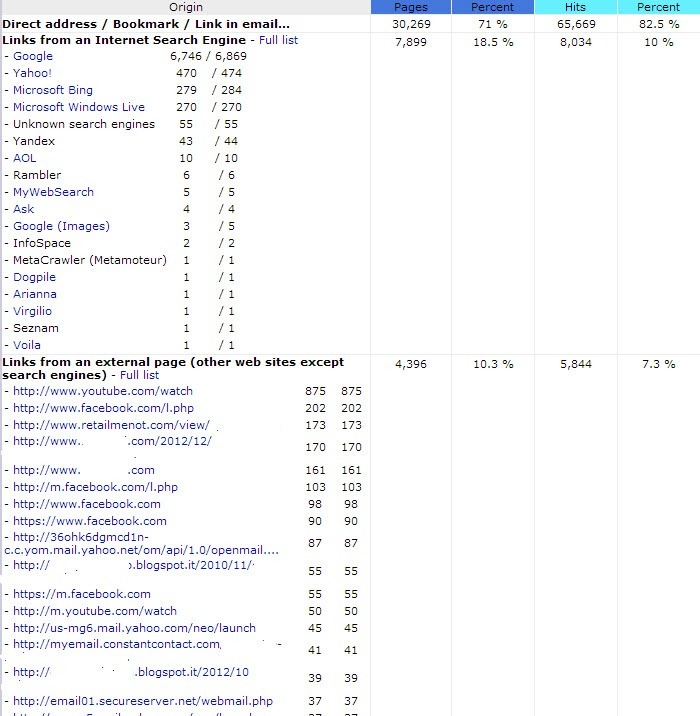 If you thought the slipping was a trend, its not. As you can see with January the daily traffic is getting increasingly strong, especially at the end of the month. Almost every day towards the end of the month has over 1000 visitors. The only reason that the site did not reach over 1000 visitors on the 29th was because of a botched server move left the site down for a couple hours.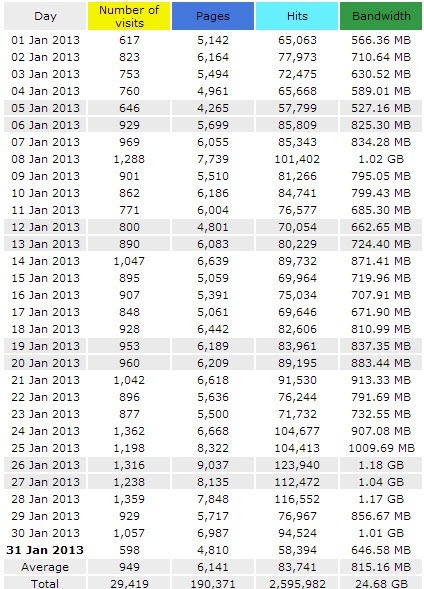 Look at what Google did this month, 12,000 visitors. Can you see the trend here, more consistent traffic every month. This is what a healthy SEO campaign looks like.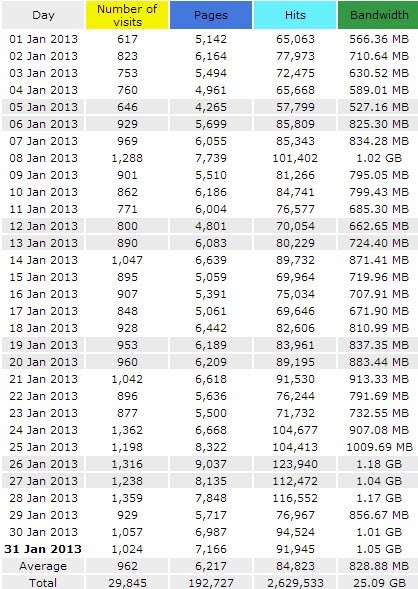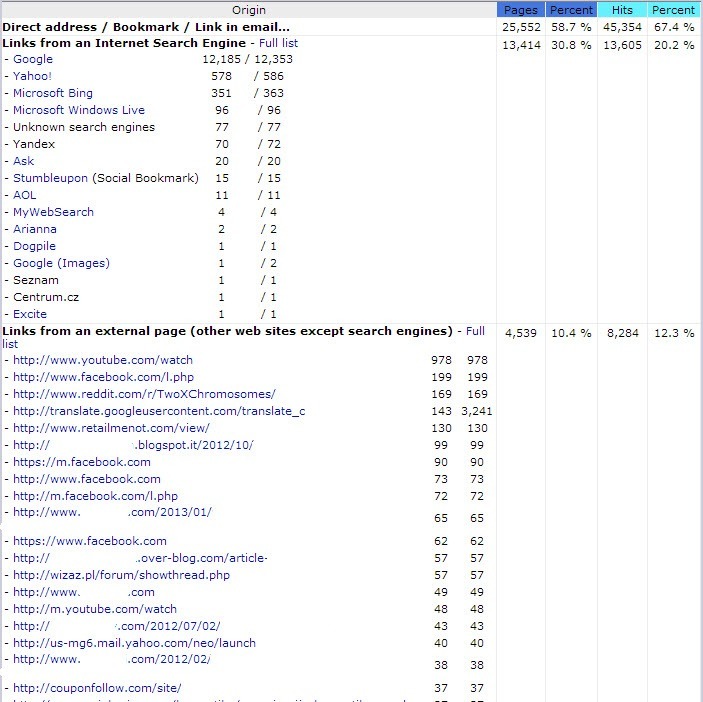 Doing successful SEO is about being agile, being able to adjust to changes and re-act. There are several more promotions and SEO opportunities  in the works for this site in 2013, I feel very confident that the traffic is going to continually increase as it has been doing. Are these the kind of results that you are currently getting with your SEO company? If not, it might be time to shop around for another company. Sorry I killed you with images on this post, but it is the only way to really show the growth of the site. If you would like a free SEO evaluation for your site, you are welcome to contact us and request one.
About the Author: Lesley Paone
Lesley has worked in e-commerce for over a decade, and is the founder of dh42. Starting out with PrestaShop and brancing out into other platforms like Shopify. He loves all things e-commerce and loves a challenge, in his spare time he helps moderate several forums on SEO, e-commerce, as well as the PrestaShop forum. If you have any questions for him about any of his articles just use our contact form to contact him.