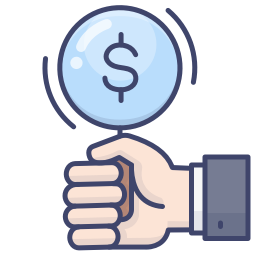 2012 was a good year, but where is 2013 leaning? Hopefully it is going to be better for you than the last year. What do you need to do to make it a standout year?  Let me give you a little insight to how I think Google will rank pages this year and what you can do to keep climbing in the ranks.
Content is king
Google has stressed that they are working to weed out thin content. Your site is going to need unique  and resourceful to continue to climb in Google.
Content marketing
Content marketing is going to be the next big thing with Google and just driving traffic in general. It will be more difficult, because you have to create good quality content that people will want to share socially or link back to. Google takes content marketing seriously, it will be one of the keys to make your site climb in Google this year.
Social Signals
After much talk and testing, social signals seem to be something Google is using to rank sites now and I think it will carry on into the future. Re-tweets, Facebook shares, +1's are thinks that you should be focusing on. We have already started doing that here and we can see our rankings and traffic climb.
Media content
It has been proven, sites that use images and videos consistently rank higher than sites not utilizing media. It is becoming more relevant to add non text media to your content, because of the value it adds to the content and the usefulness of the resource.
Local Content
Google starting showing a preference for local content last year, this is something that you should expect to follow over to this year in a bigger way. Websites that utilize local content should be able to notice an increase in rankings in 2013.
AuthorRank
AuthorRank is a new metric that is being used to rank the quality of content that an author creates. Although no one is 100% sure how it is utilized, it cannot be denied that it is being utilized.
2013 is going to be an interesting year for SEO, if you want to get ahead, focus on quality content to set yourself apart from your competition. If you do this, you will watch your ranking climb and your competition fall behind.
[author] [author_image timthumb='on'] http://dh42.com/blog/wp-content/uploads/2013/01/e25a53ad08546a2ca277c7f6726421ac1.jpg[/author_image] by 
Lesley Paone
 is an expert in Prestashop and SEO related to e-commerce sites. He is the owner of Nashville based Designhaus 42 and also spends his free time as a global moderator on the official Prestashop forums.[/author]
About the Author: Lesley Paone
Lesley has worked in e-commerce for over a decade, and is the founder of dh42. Starting out with PrestaShop and brancing out into other platforms like Shopify. He loves all things e-commerce and loves a challenge, in his spare time he helps moderate several forums on SEO, e-commerce, as well as the PrestaShop forum. If you have any questions for him about any of his articles just use our contact form to contact him.