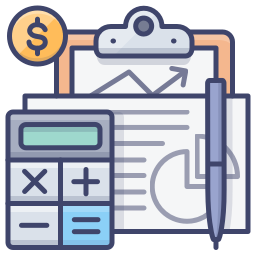 Get a free PrestaShop basic optimization if you purchase an Essential or above PrestaShop support package! offer ends Friday May 27th 2016 at midnight
Think about it, would you prefer browsing a slow-loading site or a fast-loading site? Most people would definitely prefer a fast-loading site since every second a website loads is time wasted. Customer these days have a short attention span and you have to capture them before their something distracts them. Google realized how important site speed was to its users way back in 2010 when they announced that website speed would be one of the factors in their algorithm when ranking website.
The logic is simple: slow-loading websites give poor user experience, thus don't deserve a high search ranking.
What Exactly is Site Speed?
Site speed, as defined by Google, is how quickly your website content loads and how quickly users can interact with your content. Basically, there are three crucial performance metrics you should measure when determining your site speed:
Page Load Time
Time to Interact (TTI)
Time to First Byte (TTFB)
Page load time is basically the time it takes for all of your page's resources to load. This includes images, third-party scripts, content, and everything else.
Time to interact (TTI), on the other hand, is the time it takes for your primary page content to load and become interactive to users. This includes calls-to-actions, feature banners, and other interactive buttons that you would like users to interact with.
TTI is far more important when it comes to user experience, compared to page load time, since it directly expresses how quickly users could interact with your website. Still, both aspects are very important if you want to boost your overall site speed.
Time to first byte (TTFB) measures the responsiveness of your web server. When a request for a page is made, you web server processes this request and then sends out the page. The time to first byte measures the pause your web server takes while it handles the request.
The TTFB is actually a Page Speed ranking factor. This is something that Google measures and will ding you on in the Page Speed tool. This is an area that some PrestaShop sites struggle with. Poorly made themes or modules can cause the TTFB to rise. So can a mis-configured back office as well.
How Walmart Benefited from a Faster Website
A perfect example would be how Walmart.com jumped from a ranking of 57 out of the top 100 leading retail websites (Fall 2014) to a rank of 13 out of 100 (Spring 2015); ranked by Alexa.com. According to Radware, Walmart.com was able to achieve this by significantly boosting their website speed; both their TTI, page load time and their TTFB.
Here's a table from Radware that would show how boosting their site speed helped improve their overall website performance:
| | | |
| --- | --- | --- |
| Walmart.com | Fall 2014 | Spring 2015 |
| Alexa Rank | 57 out of 100 | 13 out of 100 |
| Time to Interact (TTI) | 7.2 seconds | 2.9 seconds |
| Page Load Time | 14 seconds | 7.8 seconds |
| Time to First Byte | 535 milliseconds | 533 milliseconds |
| Start Render Time | 7.2 seconds | 2.2 seconds |
| Page Size | 2282 KB | 1183 KB |
| Resource Requests | 106 resources | 69 resources |
Why You Should Optimize Your PrestaShop Website For Speed?
Your PrestaShop website is no exception to Google's search engine algorithm. Just like any other website, you should focus on boosting your PrestaShop website speed if you want to improve sales, SEO, and website conversions. Running a slow ecommerce site nowadays can result in penalties from Google and your website visitors since most users prefer faster-loading sites.
Here are reasons why you should optimize your PrestaShop website speed before it's too late:
A Slow Website Can Lower Your Sales
Website speed is a major factor that affects page abandonment. It's true that users often expect websites to be interactive in 3 seconds or less. Yes, most users don't have the patience to wait for web pages that take a long time to load. As an ecommerce website owner, this is crucial to your business — especially your sales.
According to Kissmetrics, 40% of users abandon a website that takes more than 3 seconds to load. This means that you may be losing at least 40% of your potential customers to your competitors if your website takes more than 3 seconds to load. That's a lot of sales lost each month because your website takes too long to load!
But that's not all. According to surveys done by Akamai and Gomez.com, 79% of users who have trouble with website performance reported that they will never return to the site and 44% of them would be willing to tell their friends of their poor online shopping experience. Not only will a slow PrestaShop website affect your current and previous website potential customers, it may also affect your future potential customers!
Slow Websites Rank Lower on Google
Google keeps on reminding us that website speed is one of the factors in its search algorithm, which is used to rank websites.
Having a slow PrestaShop website will definitely hurt your SEO rankings since Google and other search engines place penalties on websites that have a poor user experience. Also, search engines have an allocated crawl budget. If your website loads slowly, only a few pages can be crawled by search engines.
As a ecommerce website owner, your search engine rankings play an important role in your success. SEO rankings directly affect your organic traffic, which will also affect your sales and conversions. Optimizing your page load time and time to interact (TTI) should be your goal. Google and other search engines promote websites that have good user experience — the speed of your PrestaShop website is one factor that affects user experience.
If you want decent page rankings on Google and other search engines, you need to boost your PrestaShop's website speed. Period. All your SEO content would be nothing if your website loads too slow!
Poor User Experience Can Lower Your Conversion Rates
As we've mentioned above, a slow-loading website can lead to poor user experience. Not only does this affect your search engine rankings, it may also affect conversion rates. Yes, we all know the "magic" of converting website visitors into leads — getting them one step closer to buying from you — and having fewer converting visitors can also hurt your sales.
According to Kissmetrics, a 1-second delay in your PrestaShop website can lower your conversions by as much as 7%. Now, what if your website has not a second but 5 seconds of delay? That would lower your conversions by a whopping 35%. That's really bad for business!
If you want to maintain or even raise your conversion rates, your PrestaShop website needs to load faster. Even though it loads fast enough already, a 1-second improvement can lead to a 7% boost in your conversion rates!
Consider Optimizing Your PrestaShop Website Speed Today
Boosting your PrestaShop website speed can help you increase your SEO rankings, conversions, and sales. It's the wise thing to do but it's not something that can easily be done without proper knowledge.
We have spent years figuring out how to boost site speed by tweaking websites and determining which factors affect site speed the most. We've helped a lot of PrestaShop website owners just like you boost their site speed — increasing sales, SEO rankings, and conversions in the process. Never lose a potential customer due to slow site speeds again!
About the Author: Lesley Paone
Lesley has worked in e-commerce for over a decade, and is the founder of dh42. Starting out with PrestaShop and brancing out into other platforms like Shopify. He loves all things e-commerce and loves a challenge, in his spare time he helps moderate several forums on SEO, e-commerce, as well as the PrestaShop forum. If you have any questions for him about any of his articles just use our contact form to contact him.