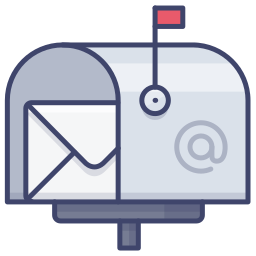 Listen to dh42 on Substack
I am happy to announce that we have joined Substack. For the last year, I have searched for a way to bring high-quality e-commerce content, including tips and SEO tricks, to the general public. Substack seems like the best choice to do this and make it worthwhile for the time involved in publishing these articles. So, today I am announcing our new Substack mailing list.
I will try to keep the tips as platform-agnostic as possible on the mailing list so that everyone from any e-commerce platform can benefit from the information. You should be able to grow your store and increase conversions no matter which e-commerce platform you use. Another point I will focus on too is shoestring budgets. The tips and tutorials have no meaning if I use expensive software or services that the readers cannot afford. I will focus on free tools or using free trials and completing the use before the trial ends. Something might require a paid service now and then, but I will try to choose them sparingly.
Posting Schedule
To maximize the benefit of the list, I have developed a posting schedule that I will stick to, so you can plan around the different posts. All of the posts will be in-depth and not typical blog-level posts. The tips will be actionable and complete so that there are steps that you can follow to improve your site. While other posts will draw from market trends, I can see from the vast number of shops we support.
Mondays
These posts will be dedicated to e-commerce as a whole. Answers to questions you might have, conversion tips, or other strategies to help increase sales and conversions. Like my first post, "Should your store accept cryptocurrencies." I draw the different information points from the over 400 shops my company supports that currently accept cryptocurrency. Where we have seen it work and where it does not work.
Wednesdays
On Wednesdays, I will be posting the week's news for e-commerce and SEO, a curated list of blog posts, or interesting and relevant articles about the e-commerce industry. These could be new platform features, changes in Google, or new software that could help you grow your shop.
Fridays
The Friday posts will be actionable SEO tips. What is an actionable SEO tip, you might ask? I will provide step-by-step instructions that you can follow to help increase the SEO and ranking of your site. I will not rely on blanket concepts like "build more high-quality backlinks." I will show you how and where to build them, providing a list of sites to create links from or showing you how you can search and develop a list. Or we could focus on on-site SEO. I will show you exactly what to do on your site to maximize the SEO return and help you rank higher.
Come with me on this journey. Let me show you how to increase your ranking, conversions, and sales. Sign up for my Substack below. Sign up before April 8th for 50% off for life, making the cost only $3.50 per month.
About the Author: Lesley Paone
Lesley has worked in e-commerce for over a decade, and is the founder of dh42. Starting out with PrestaShop and brancing out into other platforms like Shopify. He loves all things e-commerce and loves a challenge, in his spare time he helps moderate several forums on SEO, e-commerce, as well as the PrestaShop forum. If you have any questions for him about any of his articles just use our contact form to contact him.