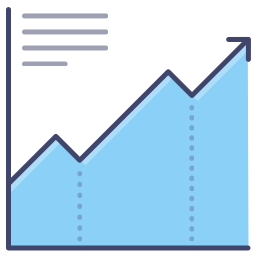 Is your shop slow? Have you noticed high page load times? With e-commerce sites speed is one of the top priorities, it is a major factor in people bouncing from your site.  If someone bounces, you lose a sale. What can you do to prevent this? Here are four tips for having a speedy shop.
We now offer PrestaShop speed optimization as one of our services. The button below will take you to all of our different speed optimization packages.</p>
1. Web Hosting
Don't skimp on your web hosting. Sure places offer hosting for $1-$3 a month, but it is not suited for an e-commerce site. Think of your hosting like an engine, the better the engine, the faster the site. What your web host will not tell you is that they have a quota on the machine that your website is hosted on. Normally a server has a few thousand sites hosted on it. With that many sites how much processing time is your site actually getting? Lets use my site as an example. It is hosted on a shared hosting account, if you do a reverse DNS look up you can see that there are 1452 ( at time of writing) sites on the same server, this does not include sites with a dedicated ip either. For a site like mine, it is perfectly acceptable to use a shared server, even for most Prestashop sites it is too. But if you have a lot of products or a lot of orders I would suggest a better hosting package. To be frank, having a fast site translates into more sales, so why not pay a few extra dollars a month for a faster site? The hosting company I recommend is A2 Hosting.  I have used them for years and they have provided excellent support. A couple things I look for in a host are do they support Prestashop without any modifications and can you control your PHP memory with a php.ini file. They pass both tests. If you have not heard of them, give them a look, it could result in more sales.
2. Disable and uninstall unused modules
When you install the full version of Prestashop it comes with a lot of modules, some you may never use. Once you have your shop up and running, disable and unistall the modules that you do not use. When you do this, the modules are not loaded, or processed, making the the processing time for your site less. Think having a bunch of programs that load on start up of your computer, it is the same principal.
3. Offload your Stats
Prestashop has great built in statistics, but there are better ones. Namely Google Analytics. Google Analytics is the standard in the statistics business. They know more about your visitors than Prestashop will ever know. Use this in combination with your server stats like AW or Webalizer and you will be unstoppable. At the same time you will notice a marked increase in your websites performance.
4. Optimize your site
There are two major tools you can use to optimize your site, Google Page Speed and Yslow. These tools will tell you about the bottle necks in your site that will slow performance. They are not meant to replace having your site served from a good fast host, they are meant to compliment it. You can reduce the  number of requests that your site serves, you can offload the static files to a media server that does not use cookies, and so many more enhancements. You can actually read about some of them in articles that I have written about Prestashop here.
If you want the fastest store possible use these tips and watch your load times go down and your sales increase.
</div> </div></div></div>
About the Author: Lesley Paone
Lesley has worked in e-commerce for over a decade, and is the founder of dh42. Starting out with PrestaShop and brancing out into other platforms like Shopify. He loves all things e-commerce and loves a challenge, in his spare time he helps moderate several forums on SEO, e-commerce, as well as the PrestaShop forum. If you have any questions for him about any of his articles just use our contact form to contact him.