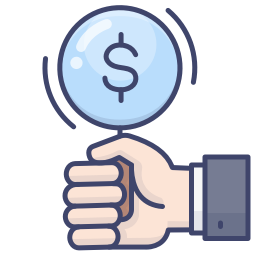 We have released an Algolia module since this post was published. If you could like to check out our Algolia integration you can view it here.
Recently a couple of our clients wanted to replace their stock PrestaShop search with a third party search called Algolia. I had really never heard of them but I checked out what they offer. Basically they offload your search to their site and present it to your site in area using AJAX. Seemed pretty cool, I tried out a  few of the demo sites they had listed. I got in contact with them and they already had part of the code base for PrestaShop written, which they shared with me. From there we finished the back end and modified the front end display as well. Then we integrated with one of the sites to test things out with it and how it works.
My Thoughts
To be quite honest, I think the service is pretty solid. It is rare in this industry I am amazed by anything thing anymore, but I can say I was truly amazed by the speed in which it returned search results. It is highly optimized for speed. We have two sites that we have integrated it with, one has a catalog of 3,000 products and the other has a catalog of 15,000 products. Each site delivers the search results blazingly fast. I think the general consensus of people that I have showed it to is "Damn, that's fast". Below is a graphic from one of the accounts showing how fast the searches are returned.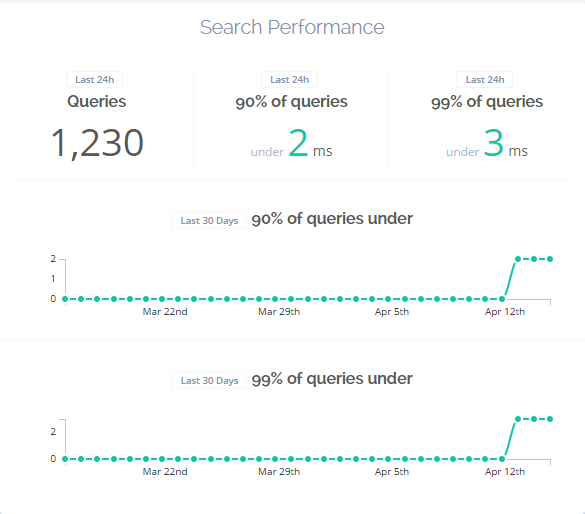 One of the nicest features of Algolia is that they can replicate to data to several data center locations around the world. Doing this, search results are served from the closest location to the actual user. This helps with the blazing speed of the searches.
Shortcomings
After using Algolia for about a month, the only short coming that I am coming across is the analytics on the searches. I would like to see more targeted analytics with a way to send user account information back to the search and maybe port that data out to other services. It would be helpful to know what users are searching on your site and when. Also it would be nice to know which users on your site are searching for things. Currently I cannot find a way to link an ip address to search results. Just vague general information is shown.
Conclusion
I can say my view on how fast it is till I am blue in the face, I think it would be best for your to make your own conclusion. This site is using the search with a catalog of just over 3,000 products, test it out for yourself, see what you think! American Quality Health Products
About the Author: Lesley Paone
Lesley has worked in e-commerce for over a decade, and is the founder of dh42. Starting out with PrestaShop and brancing out into other platforms like Shopify. He loves all things e-commerce and loves a challenge, in his spare time he helps moderate several forums on SEO, e-commerce, as well as the PrestaShop forum. If you have any questions for him about any of his articles just use our contact form to contact him.