PrestaShop Algolia Module
Simply put Algolia is the fastest search option for PrestaShop. Algolia excels with large catalogs to give your site performance like you never imagined possible. Our Algolia module is a full featured module based on the paid Algolia search service with many options so you can custom tailor your search and provide users the results they want.
This module has extensive features so you can customize exactly how the search works on your site. You can change the rank methods, pick which facets to use, choose how the facets work, and even create custom search landing pages. If you have a large catalog of products on your site, this is the module you need powering your catalog, categories, and search. The front end benefits will pay for the module.
Purchase the Module
Includes the module and free installation. This does not include front end modifications if your theme is not compatible.
$150
Purchase the module with custom template
This includes the module, installation and a custom theme for the module that will match your existing PrestaShop site template.
$350
RC Planet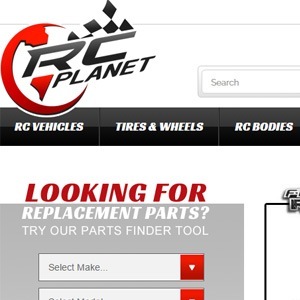 Features: Non-Instant Search, CDN, Category Search Pages, Advanced Facets, Bootstrap Theme
AQHP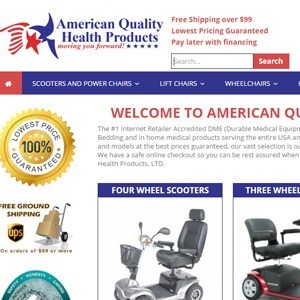 Features: Instant Search, Standard Category Pages, Warehouse Theme
Makeup Addict Me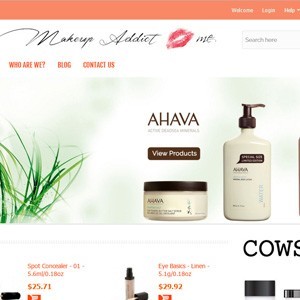 Features: CDN, Category Landing Pages, Search Landing Pages, Instant Search, Transformer Theme
1.6.0.11 – 1.6.1.4
This module is multi-shop compatible.
This module does not work with multiple languages.
You have to have a paid Algolia account to use this module.
If you theme is not the default bootstrap theme, Warehouse, or Transformer theme, it might require customization.
Front end customization is not included with this module, but we can give you a quote on modifying the front end how ever you like.
This module is not compatible with the PrestaShop cloud.
The reason the front end has to be modified for some themes is that Algolia uses a different templating system than PrestaShop uses. This modules use Hogan.js to template with, while PrestaShop uses Smarty as its templating language. This is why we have developed the module with the most popular templates already bundled with it, we will have more to come in the future as well.
We will provide one time free installation assistance with this module and full support of any issues you have with it. Our support does not include customization of the module or integration of the module with other 3rd party modules. Also we cannot integrate the module with your template unless you purchase the template integration package.
Refund Policy
Our modules are developed with the highest standards and tested extensively, we guarantee the modules to function as advertised. If you have any issues please contact us for support assistance. Or if you have any questions about the module, please contact us before your purchase. We are unable to give refunds for modules, since once they are purchased you have the product. They are considered non-returnable.
Version 1.0 – Released 3/3/2016
Version 1.1 – Release 4/18/2016 – Added Multi-Store and better group handling