PrestaShop htaccess Module
Our htaccess module for PrestaShop will allow you to easily enter directives in your htaccess file for your PrestaShop site. Using our module you will not have to ftp into your site to edit your htaccess file, you can simply edit the file from the back office of your shop.
This module has a few advanced features for editing htaccess files that other modules do not have. It has a built in editor that provides line numbers and even syntax checking and highlighting. No other htaccess module for PrestaShop provides these features. The module will also allow you to add directives to both the top and the bottom of the htaccess file, that way you can get your redirects working perfectly with your shop. Below are some screenshots of the module. Note also this module requires that you disable the HTML Purifier in PrestaShop. If you are not familiar with how to disable it, you can read this article on disabling the HTML Purifier.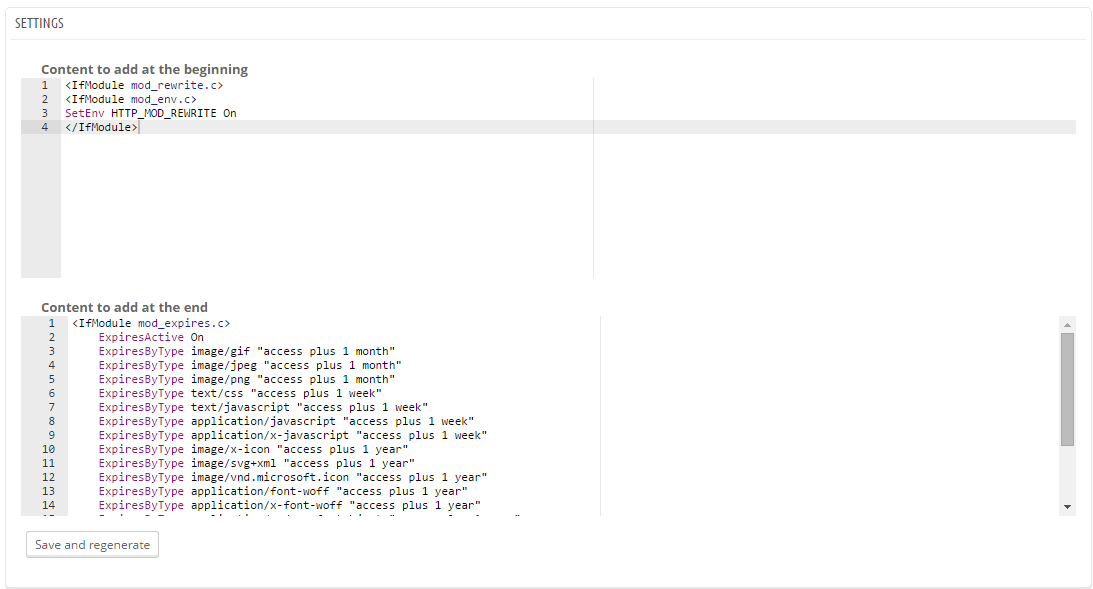 This module allows you to add custom directives to your htaccess file. You can add 301 redirects for SEO or even some speed related directives too.
This module is compatible with PrestaShop versions
To install this module, simply upload the module from the modules page in the back office of your PrestaShop installation. Once it is uploaded you will be able to install and configure the module. You will need to disable the HTML Purifier in PrestaShop to use this module.
We can only offer minimal support for our free modules. You are welcome to contact our support team at the link below if you run into any bugs with the module.
Be advised if you configure your htaccess wrong you can break your shop. Only use this module if you know how to edit a htaccess file.