If you are not using Pinterest yet to promote your products, you are already behind your competition, because they are. When you have awesome products Pinterest is a great way to show them off to the world.
But if you have a Prestashop website, it might be hard to get your website verified by Pinterest without getting a developer involved. That is why we made a Pinterest verification module to take all of the work out of getting verified.
How to get verified
When you log into your Pinterest account you will need to click on your name and and a drop down will appear. Click on "Your Profile and Pins".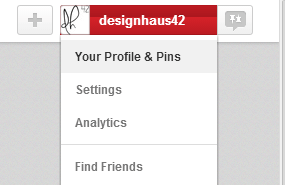 Now click on the pencil and paper icon in the lower right hand corner of your profile and you can edit it. Next you will want to click on "Verify your Site" and a box like below will pop up.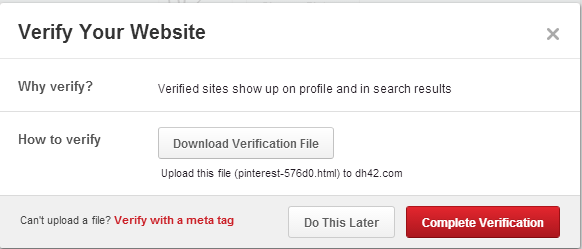 In this box click the red text that says "Verify with a meta tag" when you do the box will change into the box below.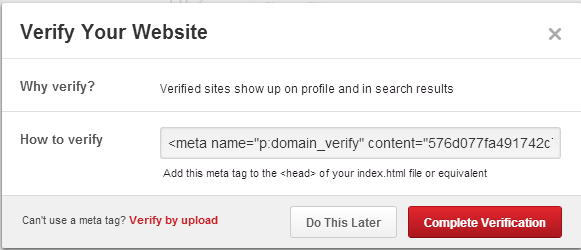 Now you will want to go into the backoffice of Prestashop and go into the Pinterest verification Module. Click configure and the inside of the module will look like below. Paste your verification meta tag into the module and click save. Now you can go back to Pinterest's website and click "Complete Verification".

That is all you have to do and your site should now be verified with your Pinterest account. Now you can get to making fun and creative pins and driving traffic to your site.
The Module
The module is simple to setup and use, it is also compatible with all versions of Prestashop 1.5 and 1.6 and 1.7 as well as thirty bees.

This module will allow you to verify the ownership of your site with the Pinterest platform.

To verify your PrestaShop website on Pinterest, you will need to follow these steps:

Sign in to your Pinterest account and click on the three dots in the top right corner, then select Settings from the drop-down menu.

In the Profile section, click on the Verify website button.

Enter your website's URL and click Continue.

Pinterest will provide you with a piece of code that you can enter into our module.

Once you have entered the code into the module, you can verify your PrestaShop site with Pinterest.
PrestaShop 1.5-1.7
thirty bees all versions
To install this module, simply upload the module from the modules page in the back office of your PrestaShop installation. Once it is uploaded you will be able to install and configure the module.
We can only offer minimal support for our free modules. You are welcome to contact our support team at the link below if you run into any bugs with the module.