Are you looking to grow your PrestaShop website's traffic? That is exactly what Sumo has for you. They have over a dozen different apps that can help you supercharge your sales. Get this, they also have a free plan as well, so using the apps does not cost you anything. What do you have to lose, except more money by not trying their apps.
Once you download the module, you will need to go into your backoffice and install the module. It will look like the image below.

Click install. Once the module is installed you will be taken to where you can enter your tracking code. Just enter the tracking code that SumoMe gives you in the image below.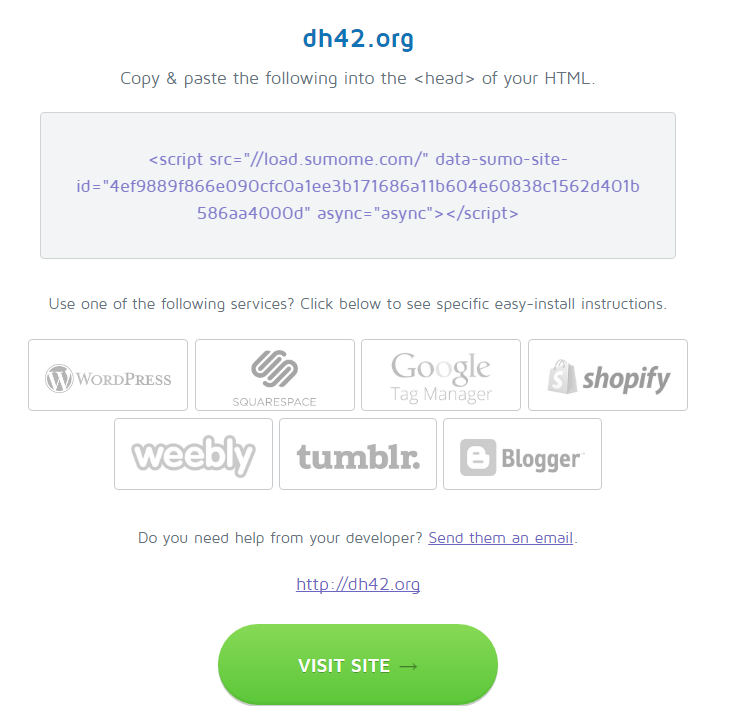 Take that code and paste it into your SumoMe module and click save.

Once you click save you will be all set to start growing the traffic to your website. You can log into your SumoMe account and start enabling the apps that you want to use.
This module will allow you to install the code Sumo requires on your site
PrestaShop 1.5-1.7
thirty bees all versions
To install this module, simply upload the module from the modules page in the back office of your PrestaShop installation. Once it is uploaded you will be able to install and configure the module.
We can only offer minimal support for our free modules. You are welcome to contact our support team at the link below if you run into any bugs with the module.