PrestaShop Twitter Card Module
Twitter is a great way to let your followers learn about your new products, but how can you make your tweets stand out from everyone else's? Twitter Cards are the answer. Twitter Cards let you tweet so much
more information about your products and site than just a simple url. You can tweet whole cards that show, your site name, images of products, and even the prices. Now Prestashop has a free module that supports twitter cards, you should download it and get to tweeting today!
The Module
The module displays the product price, image, your twitter account, and two lines of custom text on the products page. On the home page you can configure your sites title and description. Using this module will make your tweets stand out from your competitions and you will get more retweets and purchases.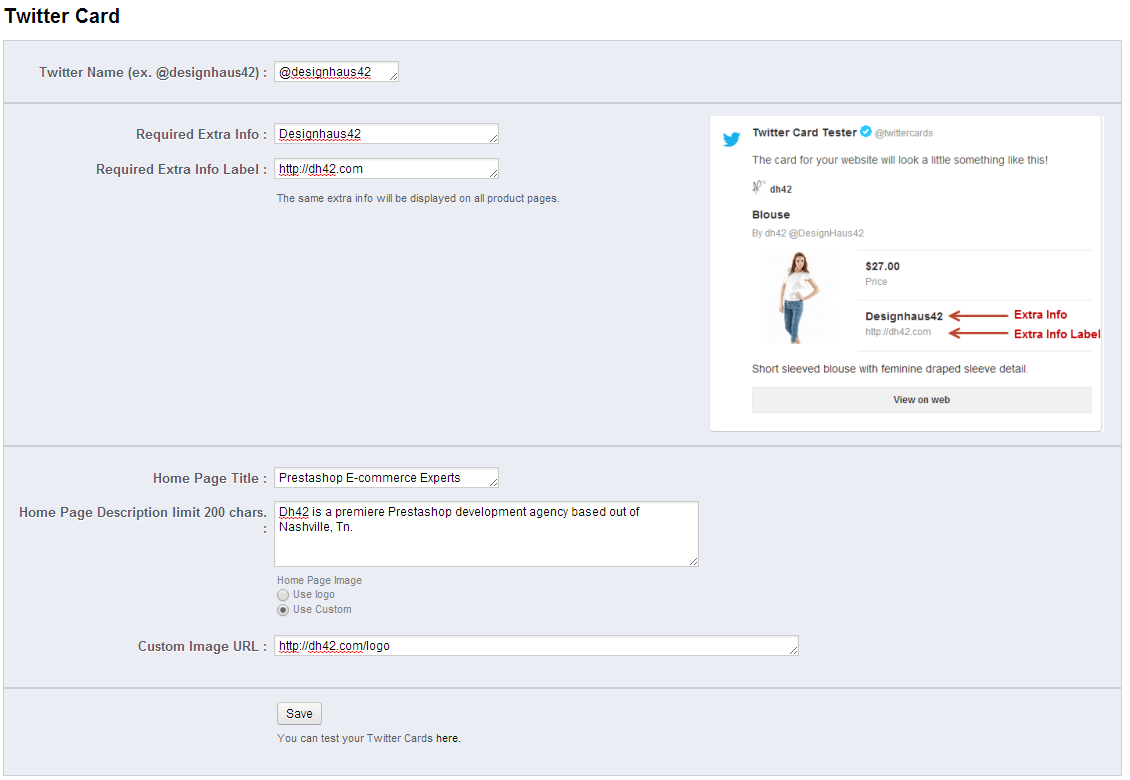 This module will let you install and verify Twitter cards for your PrestaShop website. It supports both normal pages and product page cards.
This module is compatible with PrestaShop versions
Added support for versions that do not support CacheID 5/1/2016
To install this module, simply upload the module from the modules page in the back office of your PrestaShop installation. Once it is uploaded you will be able to install and configure the module.
We can only offer minimal support for our free modules. You are welcome to contact our support team at the link below if you run into any bugs with the module.